During our projects, we do regular whiteboard sessions to better understand processes, architectures and other complex concepts. Pre-COVID this was done using whiteboards, post-its and whiteboard markers (don't use permanent markers!). We challenge our customers and colleagues to find issues with our designs and are very happy if they find ones so we can correct them. In the end the result should be a design that is supported by the whole team.
But how do you do this during COVID?
Let's just start with saying that we tried a lot of things and many didn't work out as great as we had hoped. But we did find a good alternative approach.
Meet MIRO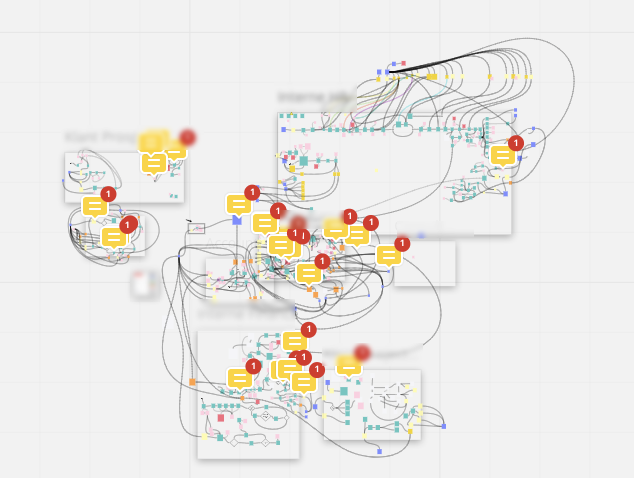 This is an example of a board we created a while back. Keep in mind that this board is a whiteboard and not a final document. So it is supposed to contain a lot of arrows and comments (our physical whiteboards do as well).
Once we finish the whiteboard sessions and get approval from all the stakeholders, we transform this whiteboard into the correct artifacts using the correct tools (Visual Paradigm, Enterprise Architect, Visio, …). These are then updated during the project itself to keep the official documentation.
But why MIRO?
MIRO has an infinite canvas. As soon as you add objects, the canvas gets a bit larger. This is actually something you cannot do with a physical whiteboard and we have used this feature a lot!
Besides the web version, MIRO also has a desktop app, so you don't need to open the browser to find the specific tab containing the board.
MIRO has an iPad app that works really well. You can use the apple pencil on it as if you were really writing on a piece of paper.
MIRO has a great suite of templates you can start from. New templates are constantly added, to name a few: Retrospective, Mind map, PI Planning, Business Model Canvas. You can have a look for yourself at https://miro.com/templates/, those are the templates from MIRO, but there is also a vibrant community at https://miro.com/miroverse/ where community shared templates are available.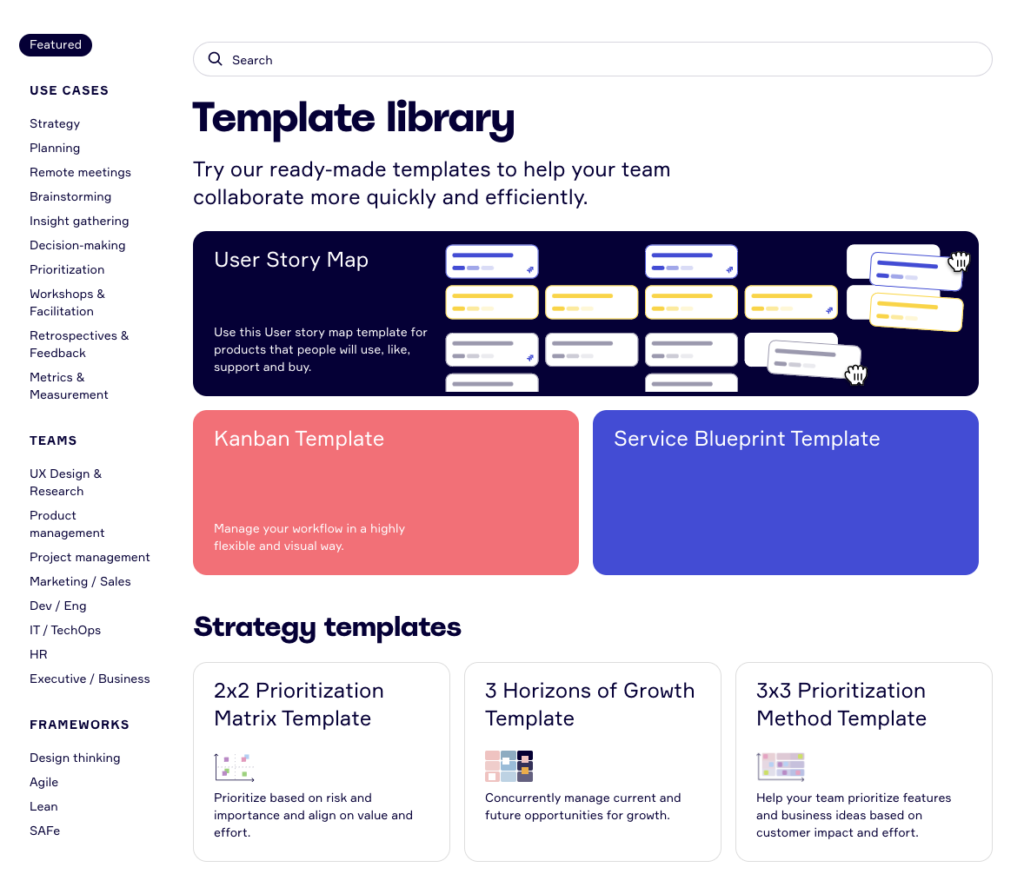 MIRO has a great collaboration feature. You invite the people to the board and you see their cursors moving around. They can add post-its, comments, objects, … you can even do video calls (so you don't need another application).
You can follow along with the cursor of somebody. E.g the host wants to present something, all participants can follow along with his movements. No need for screen sharing.
Where some enterprise drawing tools only allow for drawing valid concepts and relationships between them (which they should!), MIRO allows for free hand drawing. Giving you the same power and flexibility of a whiteboard.
These are only a couple of features that I wanted to share with you.
Do you want to organise a remote brainstorming session and don't know, feel free to contact us. We would be happy to help out!
Remove permanent marker tip
It wouldn't be the first time that somebody wrote with a permanent marker on a whiteboard. You can easily remove it with drawing with a real whiteboard marker on top of the permanent marker. Once you are finished you can remove it as if it was written with the whiteboard marker.