Mobile Developer
About the job
We are looking for a Mobile Developer to join our team and develop and maintain high quality and user friendly mobile applications.
If you are passionate about mobile platforms and translating code into user-friendly apps, then you must be the person we are looking for!
What will your day look like?
Support the entire application lifecycle (concept, design, test, release and support)
Produce fully functional mobile applications
Write clean code
Gather specific requirements and suggest solutions
Write tests, troubleshoot and debug to optimize performance
Work together with product owner and UX/UI designer to improve user experience
Liaise with development team to plan new feature(s)
Ensure new and legacy applications meet quality standards
Research and suggest new mobile products, applications and protocols

Stay up-to-date with new technology trends

Customer communication
Coach junior (mobile) developers
Participate in and drive knowledge sharing events
Participate in pré-sales
Your profile
Bachelor's or Master's degree
+2 years experience with mobile development
Experience with one or more programming languages such as Swift, .NET, Java, Kotlin, Objective-C…
Experience with HTML, HTML5, JavaScript and various mobile frameworks is a plus
Android or iOS development experience, with knowledge of best practices, APIs and libraries
Experience with SOA design/development & OOP design principles
Experience with working in Agile environments (Scrum, Kanban…)
Experience with custom software development
Excellent communication skills
Excellent analytical skills with a good problem-solving attitude
You can relate to our company values

What can we offer?
Fun and enthusiastic colleagues
Lots of teambuilding and knowledge sharing initiatives
New technologies, challenging projects, not a single day will be the same
Coaching by experts & personal and professional development opportunities
Beautiful work environment in nice buildings at Corda Campus and The Crescent
We are not going to lie, we will also offer you an above average salary with lots of extralegal benefits such as a company car, fuel card, insurances, daily meal allowance, monthly expense allowance, mobile subscription, training budget…
Read what our colleague Dieter Vogels has to say about his role as a Mobile Developer at JIDOKA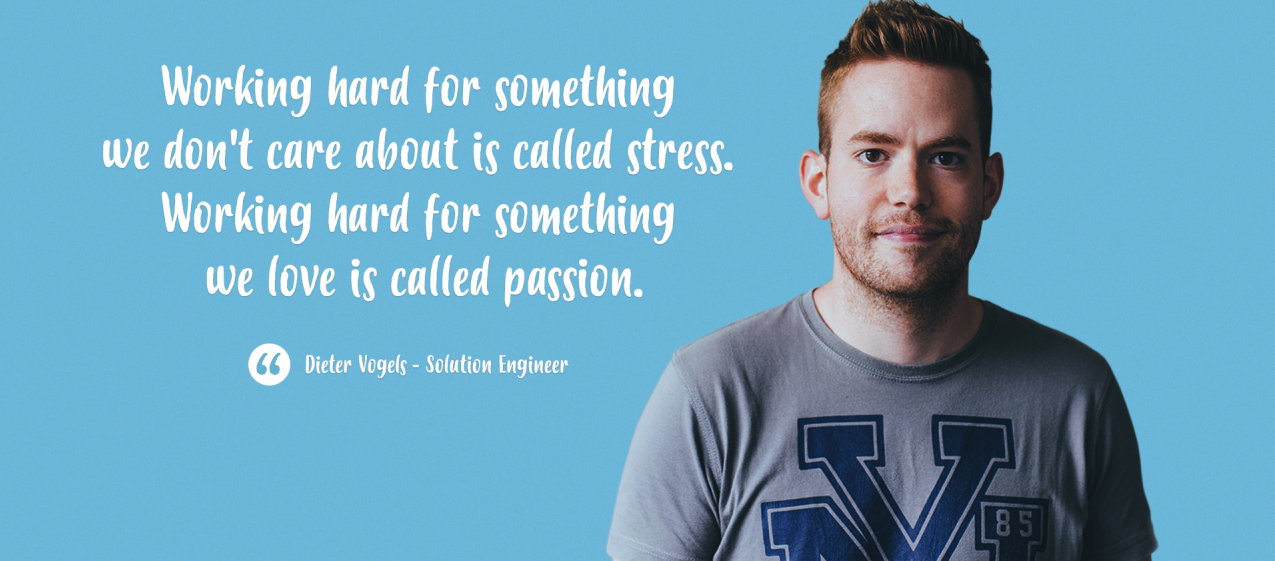 Every mobile developer knows it's important to have knowledge about new and cool features of the latest SDK's. What's even more important is that you can use these features during development of a super cool mobile app! I'm glad that JIDOKA has given me the opportunity to expand my knowledge and experience and let me be part of development teams that create apps that are actually available in the app store. What more can a mobile developer wish for?
The right job for you?
By applying for this position and formally sending us your CV, we consider this a consent to handle your personal data in regards to your application as described in our Privacy Disclaimer. By applying for this position, you agree to have read and accepted it.